UPDATE: CLICK HERE FOR THE PARADE
The
Dirty Baby Carnival
was such a hit and I the only thing cuter than dirty babies are ones in costume! I think there would have been even more participants in the last baby carnival if there was more time to advertise for it, so I'm giving you a whole month to spread the word!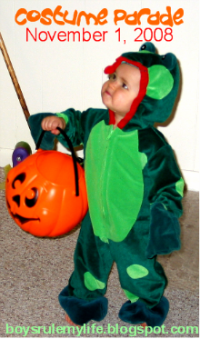 The code for the badge is in the right side bar - feel free to grab it if you like!
The pictures don't have to be from this year and they don't have to be of babies. If your child dresses up and you want to share, please come back on November 1st to link up your photos in Mr. Linky.
I don't remember anyone hosting this last year, so hopefully I'm not stepping on any toes by hosting this (if I am, please let me know and I'll retract...).